Wholesale Account Pricing

SoftShirts offers wholesale pricing to screen printers, private label/retail brands, and ASI/PPAI companies. All you need to do is click the link below to register!

New accounts are approved quickly so that you can fill orders and make your customers happy. We thank you in advance for your business and appreciate you choosing SoftShirts!
Register for Wholesale Pricing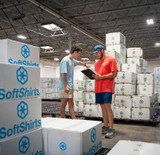 Private Labeling
Our team strives to truly allow you to ""be your own brand", while providing an unmatched quality in our shirts. We offer premium quality tee shirts that are 100% high quality cotton.

You can genuinely feel the difference and feel good about what you're wearing because it is being produced sustainably with minimal pesticides and water. We offer multiple ink options with ink that stands the test of time and won't peel or chip away like other methods. Quality is everything to us!
More Details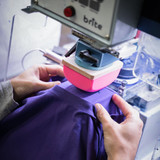 Want To Create Mock-ups?
We're here to make life easy for you! Create and send proofs to your customers with ease with our downloadable shirt templates. Below are downloads of our 200 Style Colors!