Methodical Coffee and SoftShirts Partnership
Methodical Coffee located in Greenville, South Carolina, is dedicated to the craft of coffee-making and creating spaces for the community to connect. Founded in 2015, Methodical initially did not roast their own coffee but aimed to highlight the best roasters in the country. Since then it has perfected the art of roasting its unique flavors in a style all its own.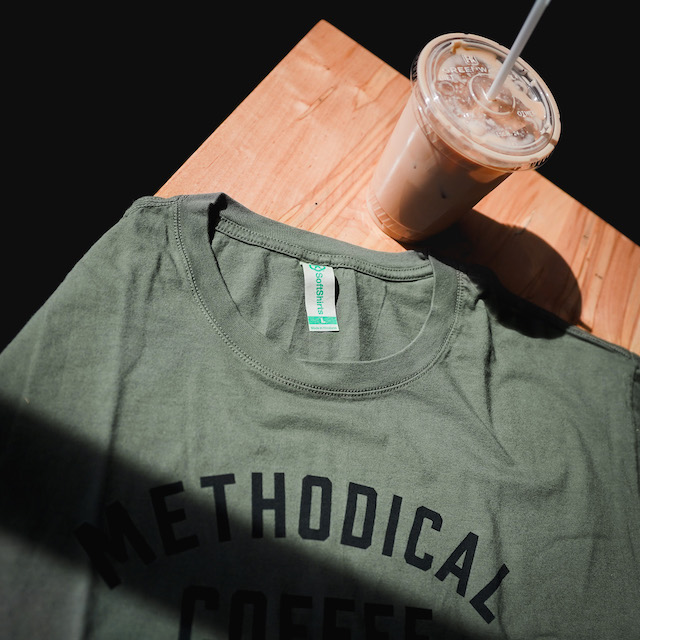 When asked their favorite thing about Methodical Coffee, the answer was unequivocally...the community. Over the years, Methodical has had many amazing people work with them and many customers who have supported them. For the owners, it has been a dream come true to see their vision of community become reality.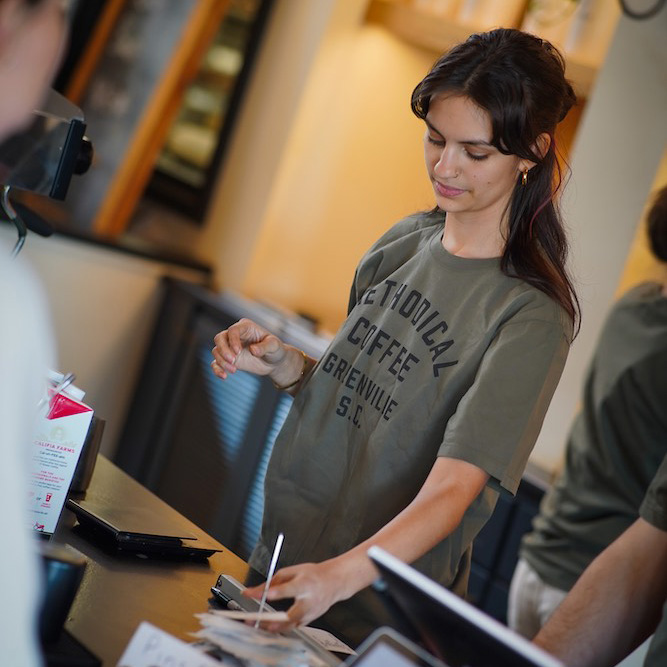 When it came to choosing SoftShirts for their apparel needs, the decision was easy. As a Greenville-based company that focuses on creating sustainable shirts, SoftShirts is a perfect match for Methodical Coffee. The shirts are not only high-quality but also have a great feel and align with Methodical's values in supporting sustainable companies.
---
In conclusion, Methodical Coffee is grateful to have connected with SoftShirts and highly recommends them to anyone looking for sustainable, high-quality shirts. If you're ever in Greenville, be sure to stop by Methodical Coffee for a cup of coffee and to check out their apparel by SoftShirts!